Hello from South Florida, where the people are fucking crazy, the weather is insane, and I am holding on just now. Gray clouds every afternoon, sometimes monsoon rains hit a bit, and other times it is JUST FUCKING HAWT. I love it when it does rain because, for a bit, everything cools down, and I swear you can hear the sidewalk sizzle as the raindrops hit.
They are rebuilding the FAMILY DOLLAR next to my shop. It had burned down (or burned up?) last year so after a dude set the place on fire to rob it. Yeah, I even witnessed it and even had a video and interviewed. Hopefully, the arsonist doesn't come back for revenge. (WTF, though, if he did!)
Though if you've ever been in line at the FAMILY DOLLAR, you to have wanted to burn the place down, to be fair.
This week is full of projects, and my dance card is full. I've had to delay four commissions because of this, but this is good. Say yes, to money when it comes to people, even if it's hard. God knows how things are going to go.
I hate that I've had a lately sky-falling attitude toward the economy. I hope we can cope with housing being what it is and the general malaise hitting everyone as we head into summer. And being in the comics industry, I already bit my nails about what might come. Comics tend to go on the chopping block pretty damn fast when everything goes to shit.
Either way, you have to go forward. If we planned around rain (like here in Miami), we would never do anything! FORWARD ALWAYS.
Holy shit, what a weekend.
I have freelance out of my ass, hella projects to finish, and at the same time to start planning for conventions. We were going for Heroescon since we could score some last-minute tables; it's t in the cards since there is no printer, NOT ONE PRINTER, that could guarantee us having our books in at the time. It sucks, but I'd rather not risk it. So It looks like Heroescon will be the big con for us to show off what we need to do!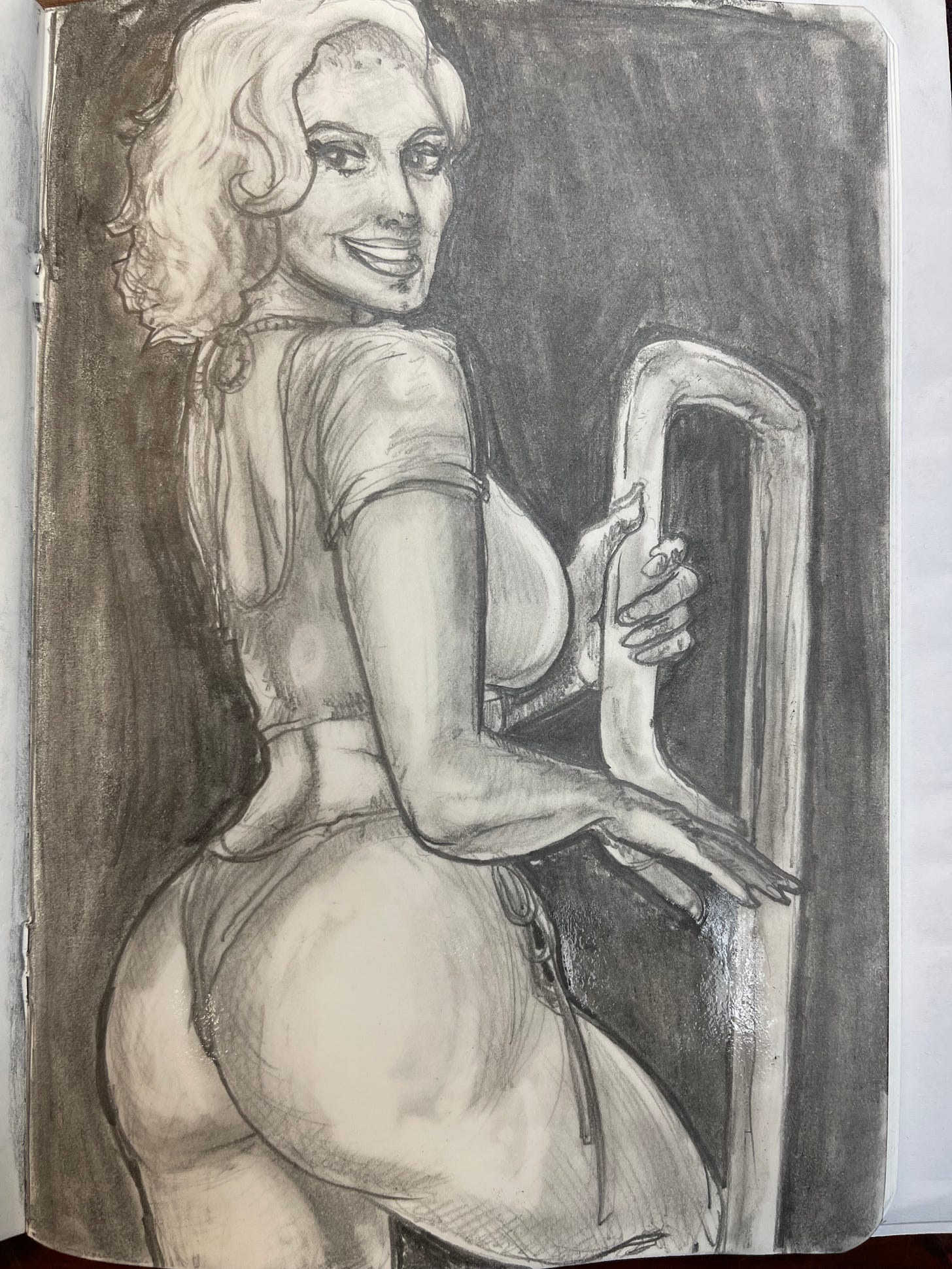 That being said, I have paperwork to do for the shop, lettering to do for a book, and my work to finish. Oh, Oh, did I mention sketchcards?!?! UGH. So my days are full of alarms from my phone telling me when to move on to the next bit. One of those is this blog. And my blog on Fwacata.com and Patreon for tomorrow.
I did manage to do a time-lapse sketch-like above, so not bad, right?
What's up with you guys? How's it hanging? Low and lazy or empty and to the left?
BE GOOD.